Web Site Design & Development
---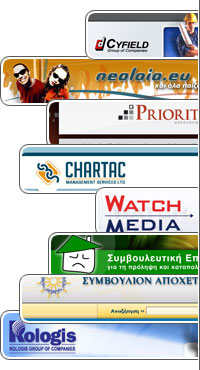 Crucial Services specializes in providing web design solutions. Our Design team have years of combined experience in designing, developing and creating an attractive, functional, and professional Web Site.
Website design is becoming more and more confusing for the average webmaster every day. Instead of spending costly development time learning new technologies to implement on your site, why not try Crucial Services solution to streamline your development and cut your site's construction time in half! We have the tools and the knowledge for providing you everything they you need to get your corporate website up and running.
Whether you're building a family web site or a full-blown Database Driven Dynamic Web presence, Crucial Services Web Design team gives you an attractive, affordable solution combined with the latest technology including Java, JavaScript, DHTML, Macromedia Flash etc.
We explain everything to our clients, which means that everyone from the IT professional down to the new independent webmaster can have an attractive, fast-loading, professional website. We offer complete web design, hosting and Content Management Solutions that get you up and running fast, and make updating a breeze!.